Bank holiday weekend saw the Trafford Centre's Great Hall taken over by acrobatic and gymnastic displays as our featured suppliers, Milano Pro Sport celebrated their 21st Birthday with a fashion and gymnastics showcase.
The show promised to be something the audience had never seen before with the company displaying new Milano Collections alongside gymnastic and dancing performances, including Britain's Got Talent winners, Spelbound.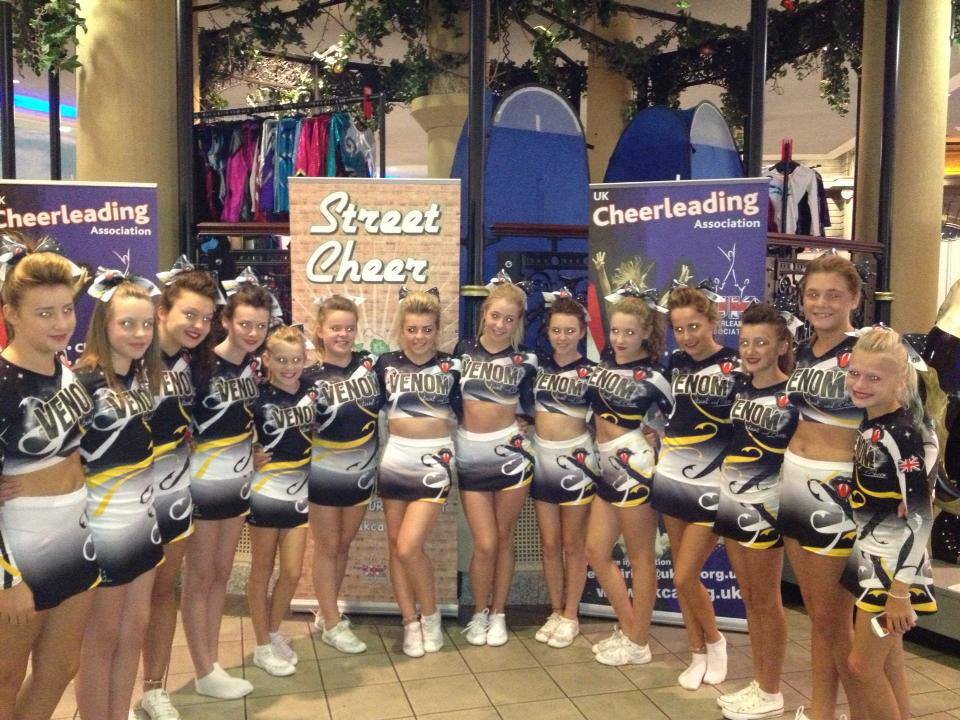 They weren't the only troupe to take to the stage as our very own team, Venom Stunt and Cheer also had the chance to perform to the crowd. They were also in attendance to spread the word about cheerleading and had lovely new Milano uniforms to perform in.
Venom Stunt and Cheer meet BGT's Spelbound
They had this to say about the day:
"We loved performing on the stage! We had a great day at the Trafford Centre everyone loved our new Milano uniforms – had such a fab day!"
Thank you very much for representing the UKCA and cheerleading.
We are proud of you. We say we are proud of you.